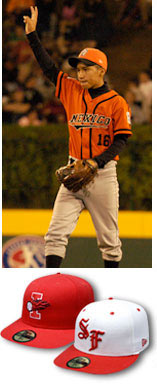 Welcome to the Cap Classic Buffalo
We are proud to sponsor the 14th Annual Cap Classic Buffalo to be held in Buffalo, New York in July 2020. This tournament is geared towards elite baseball teams from across the US and Canada. This tournament has been a sellout in each of its first thirteen years, with over 150 teams from over a dozen states and 2 Canadian provinces participating each year. The 2020 tournament is expected to be another sellout.
The 2020 dates/cost of the tournament are as follows:

July 10-12, 2020: 9U, 12U, 13U & High School
July 24-26, 2020: 10U, 11U, 14U, & 15U
Cost: 9U - $695. 10U-12U: $895.
13U-14U: $995. 15U-High School: $1095.
2020 REGISTRATION NOW OPEN!